Proud of Our Legacy and Progress
Today's Flowserve is a publicly traded company with $4 Billion in annual sales, 16,000+ employees, operations in 50+ countries and 200+ locations worldwide.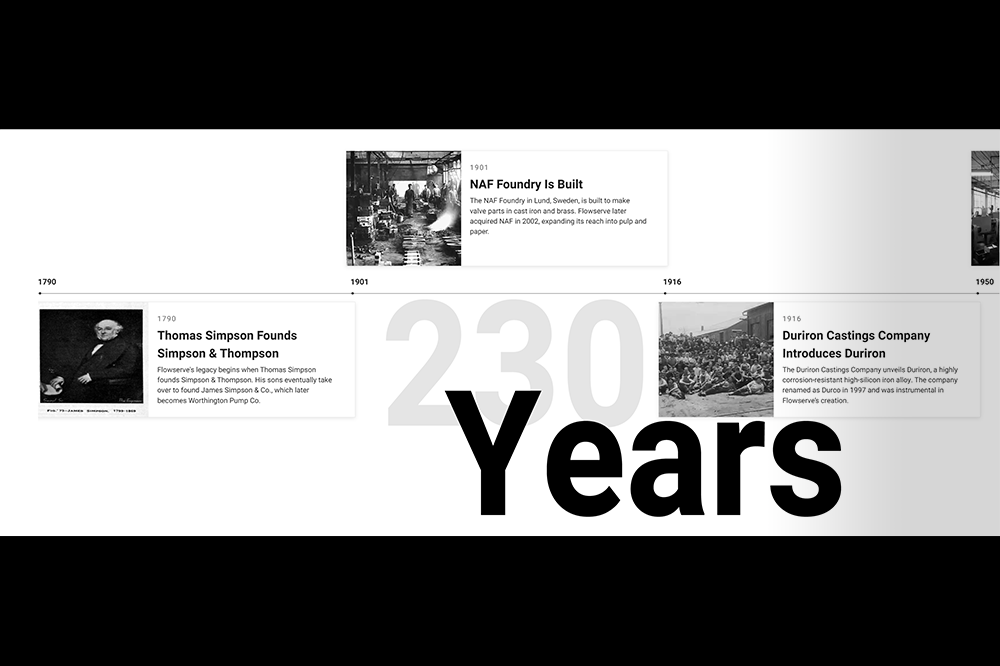 View Timeline
Awards
Every day at Flowserve is a new opportunity to make your mark as an innovator. Creating an environment where you can thrive is a priority – that's why People is one of our core values. We are proud to be recognized for living our values by leading organizations and our associates.
#237 on Newsweek's list of America's Most Responsible Companies in 2022 Proud recipient for the 3rd year in a row!
#13 on Forbes list of the World's Top Female Friendly Companies in 2021

#12 on the Diversity Research Institute's list of the Top 25 Most Diverse Companies of the Texas Fortune 1000 for our Executive Leadership in 2020

Recognized by Comparably
Innovative Solutions
Flowserve operates in two core divisions: the Flowserve Pumps Division (FPD) and Flow Control Division (FCD). Both divisions are supported by our global network of Quick Response Centers (QRCs) and onsite services teams that provide customers with repair and maintenance solutions ranging from machining and repair welding, mechanical upgrades, on-site management of maintenance, and replacement part and component capabilities such as basic OEM component supply, rapid prototyping and quick response programs.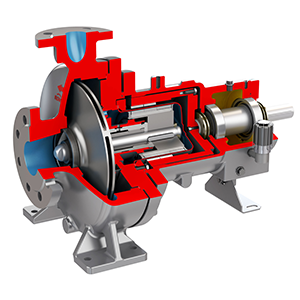 Flowserve Pumps Division (FPD)
FPD designs, manufactures and services engineered pumps and pump systems, mechanical seals, auxiliary systems, replacement parts and related equipment. The division consists of long lead-time, highly engineered, custom-configured products that require extensive testing and superior project management skills. Flowserve's pumps and systems are vital to the oil and gas, hydrocarbon and chemical processing, power generation and water resources industries, along with the general process and industrial marketplace.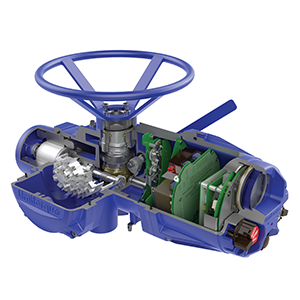 Flow Control Division (FCD)
FCD designs, manufactures, and services a broad portfolio of industrial valve and automation solutions, including isolation and control valves, actuation, controls and related equipment. ln addition, FCD offers energy management products such as steam traps, boiler controls, and condensate and energy recovery systems. FCD products are used to control, direct and manage the flow of liquids and gases and are an integral part of continuous service in many critical applications.
Global Reach, Local Presence
Flowserve's people, processes and experience are key to providing critical local support for customers in more than 50 countries. With our 180 quick response centers and 75 manufacturing facilities located around the globe, we're proud of the impact we're able to achieve for our customers.
Innovate with Purpose
The collective energy and ideas of our people have set us apart for more than 230 years. From producing clean drinking water to powering cities, our Purpose drives us to make the world better.
When you join the Flowserve team, you're joining a global community of innovators. We pride ourselves on a culture of inclusion driven by the different ideas, perspectives and experiences of 16,000+ associates across 50+ countries. At Flowserve, you can reach new potential and maximize your well-being while creating extraordinary flow control solutions to make the world better.