OVER 200 YEARS OF HELPING

CUSTOMERS SUCCEED
Today's Flowserve is built on a rich and stable history of innovation. Although incorporated as a public company on the New York Stock Exchange in 1997, our heritage dates back to the founding of Simpson & Thompson in 1790 in Great Britain. This pioneering company later became Worthington Simpson Pumps, now part of the Flowserve family of brands.
Today, Flowserve is a publicly traded corporation with $4 Billion in annual sales, 16,000+ employees, operations in 50+ countries and 300+ locations worldwide.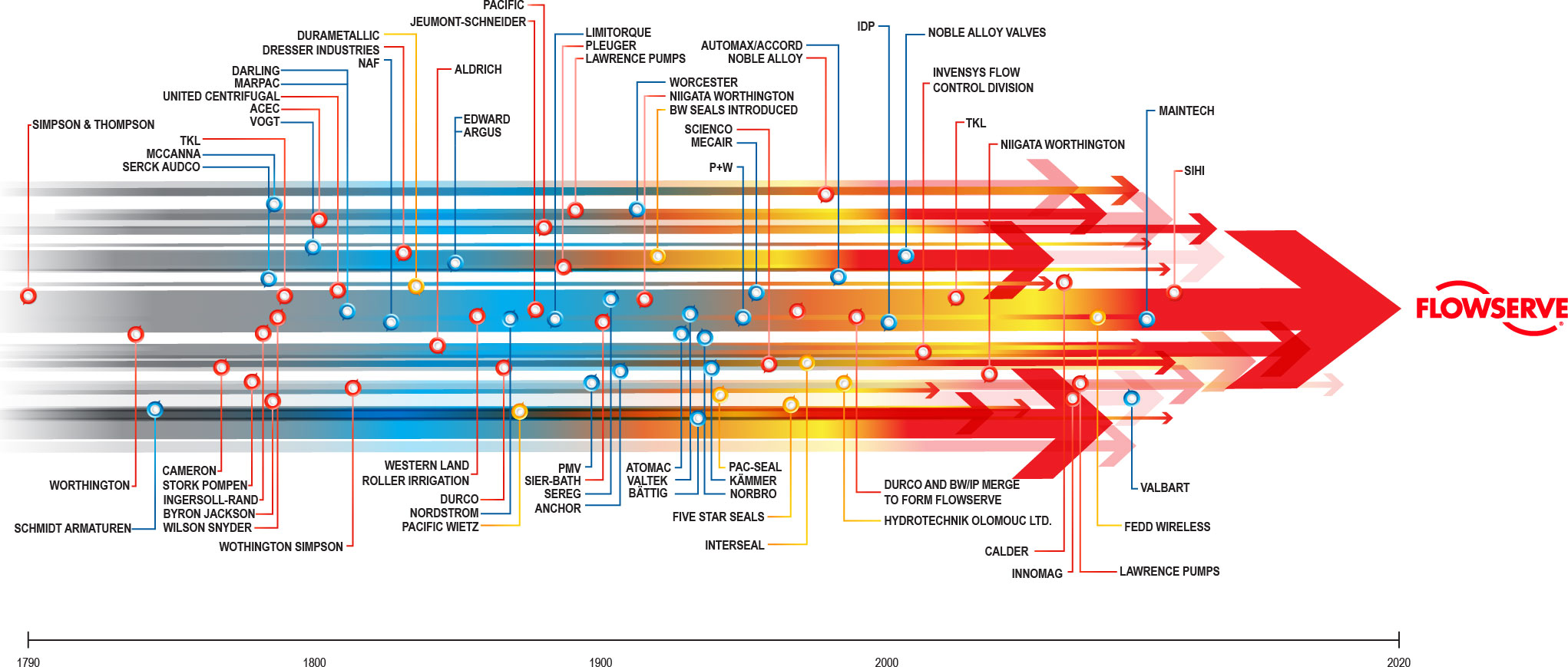 OUR PLATFORMS ENABLE

INNOVATIVE SOLUTIONS
Flowserve Pumps Division (FPD)
Provides custom, highly-engineered pumps, pre-configured industrial pumps, pump systems, mechanical seals, auxiliary systems and replacement parts and related services
Flow Control Division (FCD)
Provides engineered and industrial valves, control valves, actuators and controls and related services
Aftermarket Services & Solutions (AMSS)
Provides a variety of service offerings for our customers including seals, spare parts, service solutions, product life cycle solutions and other value-added services
GLOBAL REACH

AND LOCAL PRESENCE

Flowserve people, processes and experience are keys to providing critical local support for customers in more than 50 countries. Flowserve has 180 quick response centers and 75 manufacturing facilities across the world
OUR

PURPOSE & Values
Together, we create extraordinary flow control solutions to make the world better for everyone.